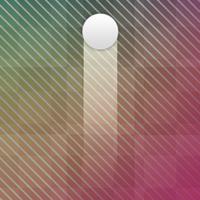 Line Draw
Not Available
Removed
from the App Store
Line Draw Description
How good is your memory? Let's challenge your memory skills and have fun playing this addictive puzzle game. Line Draw is about memorizing the path, recalling the goal, and drawing a line to the endpoint. So, do you think you've got what it takes to memorize different paths, from easy to super difficult, and find your way from the starting point all the way to the ending point?
Download Line Draw, the free memory puzzle game, on your Apple device, and challenge your memory skills. It's free, addictive, endless and delivers hours of fun while playing with family and friends.

What to expect from the Line Draw?
Line Draw, the free memory puzzle game, comes with a clean and neat design and the interface is so user-friendly and the gameplay is so easy to learn that you'll get the whole idea after memorizing the first path and drawing the first line. You just need to memorize the path in the given time, and once the path disappears, you need to draw the line and make it to the endpoint.

Line Draw main features at a glance:
• Clean and neat design with fresh and intuitive interface
• High-quality graphics with smooth animations
• Improve your memory skills
• Easy to learn, yet addictive gameplay
• Endless levels with different levels of difficulties
• Fun for all ages
Download Line Draw for free and let us know about any bugs, questions, feature requests or any other suggestions.
It's time to memorize the path then recall the goal and draw the line.