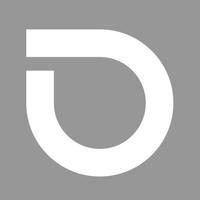 LITPro LIVE
Free Get
Screenshots for iPhone
More Screenshots for iPad
LITPro LIVE Description
The LITPro LIVE app is part of a training system for helping MX and SX riders who train competitively for their sport. Use the LIVE app, to perform the initial setup of the LITPro tracking device, and it will then remember your preferences for all future sessions. Once configured, the LITPro LIVE app along with the LITPro tracking device maintain a "real-time" connection with the cloud to enable a streaming analytics experience that can be viewed on the LITPro Trainer app. To use this app, follow these simple steps:
1. Turn on the LITPro tracking device
2. Launch the LITPro LIVE app
3. Configure the LITPro LIVE app in to one of the possible modes
4. Put the device running the LIVE app so that it is always less than 100 feet (30 meters) from the LITPro tracking device.
5. Begin your training session, your coach or mechanic should now join the analytics stream using their LITPro Trainer app on a separate iOS device.
6. Once finished, your trainer or coach can end the session and turn off the LITPro device from their interface. Once that is done, you just need to make sure your iOS device running the LIVE app is charged and ready for your next training session.

Key features include:
- Lap times accurate to within 50ms
- Split times accurate to within 50ms
- Gatedrop times (reaction time, time to 15 feet, time to 30 feet)
- Hear lap times and split times audibly (through your headset or earbuds) or visually in the interface
- Locate rider on map view
- Supports HD maps where available
- See one rider at a time, or in team view see up to 4 riders at a time (must be riding the same track)
- When in team view see which rider has the fastest lap times
- Supports creating sessions that can later be viewed in the LITPro MX app.

This app uses location services while the app is backgrounded, but only while you are actively viewing a rider's session.

Continued use of GPS running in the background can dramatically decrease battery life.
The Watch app connects with Apple's Health app to add workout data to your dashboard.
LITPro LIVE 2.0.5 (1) Update
We're starting to phase this app out... Now all of this LIVE timing functionality is built right in to the MX app and ROAD app to help make using LITPro even easier. You'll still be able to use this app if you prefer, we're just letting you know for now.
More