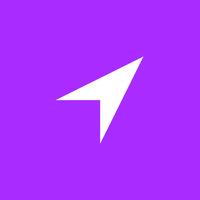 LocationTest Utility
$0.99
LocationTest Utility Description
LocationTest is a development and testing utility that lets you easily monitor Location Services updates received by your iPhone or iPad. Location updates may be tracked while the app is running in the foreground or background and can optionally display notifications whenever background updates occur. The precision and frequency of updates can then be compared to the expected behavior in other applications.

For example, to make sure an application is responding to Significant Location Changes correctly, select accuracy Significant Changes, enable both Background Updates and Background Notifications, close LocationTest, launch the application to be tested, begin traveling beyond a significant location threshold, and observe that the app behaves correctly when LocationTest notification banners appear above the app.

Key Features:
• Monitor active location changes at each level provided by iOS: Best For Navigation, Best, Nearest Ten Meters, Hundred Meters, Kilometer, Three Kilometers
• Monitor only significant location changes as defined by iOS
• Display real-time location updates while running in the foreground
• Remember the last location update while running in the background
• Display notifications as location updates occur while running in the background

Important: Constant location monitoring, especially at high accuracy levels, can significantly drain your device's battery. LocationTest is intended for limited using during development and testing of other apps. See the Apple developer documentation for more detail on location accuracy types. Both Location Services and Notifications must be enabled to experience the full functionality of LocationTest.
LocationTest Utility 3.0.0 Update
• Updated for iOS 11
More