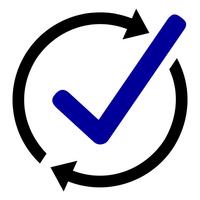 LogCheck
Free Get
LogCheck Description
LogCheck is the easiest way to stay on top of routine maintenance tasks, inspections, and meter readings. Streamline your rounds process, and never have to fill out a paper log sheet again. Automatically receive reminders and alerts, run trends, and seamlessly report your field activities to the back office.

BETTER RECORD-KEEPING WITH LESS PAPERWORK

• Keep track of any routine task
• Customize everything
• Save time and reduce reporting errors
• Works even when you don't have internet connection

IMPROVE ACCOUNTABILITY AND COMMUNICATION

• Every record is time-stamped; know who did what, when
• Use photos to provide context and add detail
• Easily review staff's field notes at any time
• Receive automatic alerts and email summary reports

GAIN INSIGHT, EVEN WHEN YOU'RE OFF-SITE

• Access all your data from any iOS device or web browser
• Simple layout makes it easy to see that your assets are being covered
• Faster, better information helps you make smarter decisions

HELP YOUR STAFF SUCCEED

• Reduce time training new staff with well-defined daily, weekly, monthly tasks
• Customizable instructions in your crew's hands empowers them to be more self-sufficient
• Easily update and enforce standard procedures across your whole portfolio

GETTING STARTED IS QUICK AND EASY

If you already have log sheets that are customized to your facility, take a picture of them with the app. We'll use them to set up a custom account for you.
LogCheck 2.4.14 Update
FIXED: LogCheck would unexpectedly quit when entering or viewing log entries on devices running iOS 9.
More