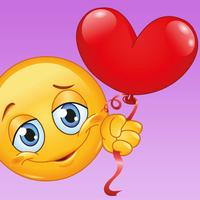 Love Emoji - Extra Emojis and Emoticons for Valentines Day
$1.99
Love Emoji - Extra Emojis and Emoticons for Valentines Day Description
Over 600 of the cutest love stickers to use in popular chat and messaging apps. Add some romance to your chats and show some love. You will love it.

Super easy to use. Just choose a love emoji and paste it right into your chat. Enjoy!

Features:
- 600+ high quality emoji
- 6 galleries for easy browsing
- Including texts
- Save favorites for quick selection
- Supports all popular chat apps.

Missing any love emoji? We'd love to hear it. Please contact us.