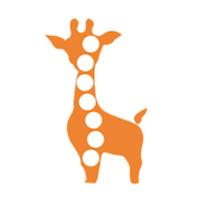 lumbsoft
Not Available
Removed
from the App Store
lumbsoft Description
The lumbsoft™ App is designed and developed for lumbar-spine and lower-back posture training. The App can be used accompanying with a lumbsoft™ posture training belt.

The lumbsoft™ App realizes the real-time monitoring and biofeedback techniques to correct poor lumbar-spine and lower-back posture, including (1) detecting lumbar-spine moving craning forward or bending, and (2) using biofeedback mechanisms of vibration to set alert and warning when in poor lumbar-spline and lower-back posture.

Lumbar-spine and lower-back pains are frequently and mostly found in
*heavy 3C and computer users
*students
*office workers
*dentists
*flowline operators
*prolonged sitting workers
*and more ...

The lumbsoft™ App provides real-time posture indicators of lumber-spine and lower-back posture angles, with respect to the vertical lines, respectively. The App also uses vibrations to set alert when in poor posture for a period of time.

Intended Use
The intended use of lumbsoft™ is to monitor and detect lumbar and lower back posture and provide biofeedback mechanism to help correction of lumbar and poor lower back posture posture for lifestyle or wellness applications. The lumbsoft™ product, system and app are not intended to diagnose or treat any disease or medical condition.

For more information, please refer to www.necksoft.com/#lumbsoft.
lumbsoft 1.1.1 Update
Add the following nine languages for App Localization:
-- Chinese (Simplified)
-- Chinese (Traditional)
-- English
-- French
-- German
-- Japanese
-- Korean
-- Spanish
-- Vietnamese
More
More Information
Language:

Chinese

English

French

German

Japanese

Korean

Spanish

Vietnamese

More