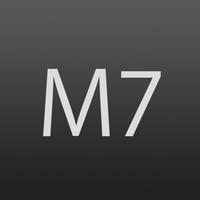 M7 Debug
Free Get
M7 Debug Description
M7 Debug lets you see and hear motion information as reported by the motion coprocessor in your iPhone 5s.

This includes the current activity (stationary, walking, running, or automotive); the M7's confidence, when the activity started, and the number of steps the user has taken since the app was launched. Tap "Speak" to hear changes announced by text-to-speech.

Requires iPhone 5s. This app won't work with other iPhones.

Don't use this app while driving.