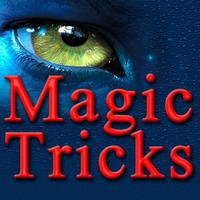 Magic Tricks
Not Available
Removed
from the App Store
Magic Tricks Description
Magic Tricks
- Alka-Seltzer Rocket
- Water-Proof Hanky
- Straw Oboes
- Cloud In A Bottle
- Lifting Lemon
- The Power Of Words
- Potato Straw
- Erupting Fizz
- Magical Match
- Amazing Marshmallows
- Cartesian Diver
- Balloon Kebabs
- Lager Lamp
- Shrinking Coin
- Extra Bounce
- The Swing Thing
- Egg-Citing Physics
- One In The Hand
- Bernoulli Balls
- Tame Tornado

Note : The information contained in this application is strictly for educational purposes. Therefore, if you wish to apply ideas contained in this application, you are taking full responsibility for your actions. we are in no event be held liable to any party for any direct, indirect, punitive, special, incidental or other consequential damages arising directly or indirectly from any use of this material, which is provided ìas isî, and without warranties.