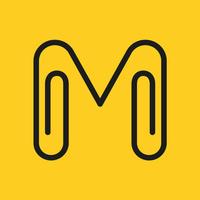 Mailtop
Not Available
Removed
from the App Store
Mailtop Description
Wanting to add more than one attachment to your email? Frustrated? Sending more than one attachment from different apps in a single email was always a difficult task, but now with Mailtop it's easy! Simply "Open In" Mailtop to add attachments to your Mailtop, and then send them all in a single email. You can also add photos and videos from your library and from the camera directly in Mailtop. Mailtop supports any app with "Open In" functionality!

Notice how the dynamic background stimulates!

What the users say:

"One of those apps
Rating: 5, Nooo like
that you buy thinking you can use it once in awhile only to realize you need it on a daily basis.

All I ask is to not F it up and change it dramatically. Works fine as is"

"Perfekt
Rating: 5, POOR_DEVIL
Funktioniert Super !!!"


How to add documents:
- Go to your document in the app it is in (Pages, Keynote, etc)
- Choose to "Open in Another App"
- Select "Open in Mailtop"

How to add images and videos:
- Open Mailtop
- Press the "Add" button in the top right

How to send the email:
Once all your attachments are on the Mailtop, sort them from top to bottom for the order they should appear in your email. Then press the blue envelope icon in the top right to create the email.

To remove all items from the Mailtop, tap a blank area and choose "Clear".

Positively reviewed by Appgefahren, the popular German website!