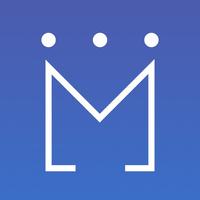 Manna Niebiańska
Free Get
Manna Niebiańska Description
"Codzienna niebiańska manna" ("Daily Heavenly Manna") to jedna z najpopularniejszych publikacji wydawnictwa Watch Tower, zawierająca zestaw wersetów biblijnych na każdy dzień roku wraz z krótkimi fragmentami artykułów z "The Watch Tower". Pierwsze wydania zawierały ponadto dodatkową kartkę, liniowaną i niezadrukowaną, przeznaczoną na wpisywanie dat urodzin, rocznic i innych znaczących wydarzeń, stając się dla wielu czytelników kalendarzem na całe życie.

Ta niewielka książeczka pełna duchowych treści została opracowana w roku 1905 przez amerykańską poetkę, Gertrude Woodcock Seibert (1864-1928), uczestniczkę (od 1894 r.) i współpracowniczkę ruchu Badaczy Pisma Świętego. Była ona autorką licznych wierszy publikowanych w wydawnictwach Badaczy oraz wielu tekstów pieśni.
Zredagowana przez nią "Manna" tylko do roku 1914 osiągnęła nakład 150 tys. egzemplarzy i to wyłącznie w języku angielskim! W póżniejszych latach wielokrotnie wznawiano jej druk w wielu wersjach językowych. Jeszcze dziś, sto dwanaście lat od jej pierwszego wydania, jest obecna w wielu chrześcijańskich domach i chętnie czytana, zazwyczaj przed porannym posiłkiem.
Manna Niebiańska 1.1 Update
- zaktualizowano źródło pobierania informacji o konwencjach
- inne drobne poprawki
More