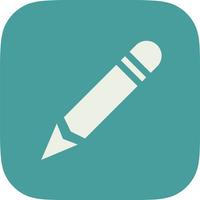 Master the Catholic High School Entrance Exams - NerdCoach
Not Available
Removed
from the App Store
Master the Catholic High School Entrance Exams - NerdCoach Description
What You Get:

〉Eight games to help develop skills foundational for Mastering the Catholic high school entrance exams
〉Explanations and tips for over 180 Keywords and 475 vocabulary words
〉Explanations for how to leverage the skills taught into this app into points on test day
〉Our support. Just send feedback and questions to us via the web submission

Benefits:

# MOBILE GAMES
Seemingly simple and fun, NerdCoach's mobile games will drill you in the cognitive skills essential for mastering standardized tests.
# STUDY ON THE GO
Review books are heavy and official questions on your phone are useless unless you have scratch paper. We've designed the games in NerdCoach so that you can get quality studying done without any books or scratch paper. All you need is your iPhone or iPad and your attention
# TARGET AND DRILL KEY SKILLS
You can improve your jump shot by playing in basketball games, but isn't it more effective to practice jump-shots on their own? Similarly, you can eventually develop foundational test skills by practicing official questions, but you can achieve score improvement more quickly and effectively by targeting and drilling foundational skills in isolation. The games in NerdCoach are designed to drill users on essential, yet commonly overlooked standardized test skills. In our experience tutoring students, honing these skills leads to rapid score improvement.
# SUPPLEMENT YOUR CLASS
You invested a lot of money in prep courses, but do you feel like you're making the progress you need? Prep courses are useful, but they don't teach everything you need to score well. NerdCoach drills you in essential skills in a way that your class won't. You can't afford to rely on your class only – there's too much at stake!
# MAKE EVERY MINUTE COUNT
NerdCoach games are potent 1-minute study sessions. So whether it's three minutes in line at your favorite coffee shop, five minutes between class, or fifteen minutes as you wait for your friends to finish getting ready, NerdCoach games enable you to sharpen your test skills anywhere, anytime.
# HAVE FUN!
The games included in NerdCoach are designed like video games. In fact, they're fun enough that even people not studying find them enjoyable! You've got to study for the test; you might as well do it in a way that's both fun and effective.
Master the Catholic High School Entrance Exams - NerdCoach 1.3.1 Update