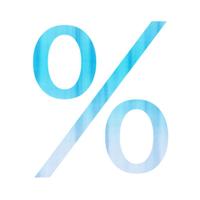 MasterYourCoin Investing Calc.
Free Get
MasterYourCoin Investing Calc. Description
Have you ever wanted to find out how much interest your assets might accumulate if you invested in a fund. This easy-to-use app does just that. You may input the duration, amount and interest percentage of your investment and see how much you would earn.

Master Your Coin Investing Calculator projects earnings of funds that have an annual or monthly interest. You may project interest of funds that are either deposits or monthly recurring.

In addition, if you have invested earlier, you can also determine what the mean annual interest of the assets has been

The app comes with extensive documentation so you can use the app easily.
MasterYourCoin Investing Calc. 1.0 Update