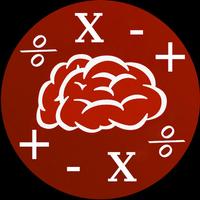 Math Fun Puzzle Game
Free Get
Math Fun Puzzle Game Description
Mental Arithmetic (Math workout) is a free game offering mental calculations to calculate as fast as possible ! The best brain training math workout !
This is a very good training for simple mathematics, with this free mental arithmetic game, you can calculate at the speed of a calculator, no operation will stop you. Math Workout (mental arithmetic) never will be easier after try this game !

It's a perfect math workout game for adults and kids, people who want to learn the basics of math and have fun in same time, there are additions, subtractions, multiplications, divisions, and even square roots. Review your tables so entertaining !

School Math Workout will help you improve your math/maths skills for day to day life events. Math Games.
Playing Math Workout daily will keep your brain healthy.

Educate kids with simple maths problems. A must have for kids, they will love it : A perfect learning tool for kids.
Maths questions on topics like : Addition, Subtraction, Multiplication, Division, Roots, Time will help you in Education, Curriculum, Daily Life.

Maths Ultimate puzzle "Math Workout" is FREE and is supported by ads. Provide us your feedback it helps us improve.

Have a question or suggestion about School Math Game? Please feel free to write to us and we will be prompt to respond personally.
Math Fun Puzzle Game 1.0 Update