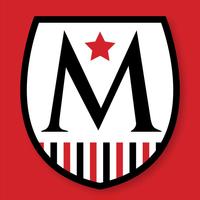 Maxim Matchups
Not Available
Removed
from the App Store
Screenshots for iPhone
More Screenshots for iPad
Maxim Matchups Description
Maxim Matchups is a new class of Fantasy Sports offering new game-styles in all major sports where you can win REAL MONEY!

100% Legal in the United States and Canada where permitted.

There is No Season Long Commitment. Play anytime in daily, weekly, or in special event games. Play multiple Maxim Matchups games in multiple sports or bring your Fantasy team to match up against Maxim Matchups.
Maxim Matchups is unique and easy to play. Rather than competing in a pool of players where only one or a few players can win, Maxim Matchups offers every player the opportunity to win every time they purchase a Maxim Matchups.
Maxim Matchups games are comprised of professional and college athlete match-ups which are determined by the Game Sports Network team of experts in sports gaming led by legendary Las Vegas Linemaker, Kenny White. Kenny uses 30+ years of experience, statistics, power ratings, algorithms and in-depth analysis as along with other factors such as that week's game opponents, weather, home vs road games, etc., to create each Maxim Matchups cards and games.

Use your skills based on knowledge, statistics presented in the applications, your Fantasy Team favorites and other sources to determine which athletes will out score each other on the Maxim Matchups Game Cards.

You must select a minimum of 4 players to a maximum of 10 player match ups. Maxim Matchups Game Cards can be purchased for $2.00-20.00. If ALL your match ups in your Roster Win - You WIN payouts based on the Paytable below.
Win up to 500 for 1 by selecting the winning athletes in match ups based on Fantasy Points of each athlete.

Paytable
Picks Payouts
4 10 for 1
5 18 for 1
6 35 for 1
7 70 for 1
8 125 for 1
9 250 for 1
10 500 for 1


Maxim Matchups adheres to the highest standards for Security, KYC, Privacy, Compliance and Customer Service.

Maxim Matchups is operated by GameSportsNetwork.com a United States based company. All Games and Applications are developed, hosted and operated in the United States in California, Nevada, Virginia and New York.
Maxim Matchups 3.0.1 Update
Version 3.0.1 is a complete rewrite of the unique Maxim Matchups daily and weekly skill based fantasy platform with the following updates:
- New, intuitive user experience makes game play easier.
- New game selection allows you to focus on the sports and events you love.
- Showcases your Rosters that are most likely to Win in one screen.
- All new live status of your games with percent complete, fantasy points component breakdown, and details about your matchups.
- Social connection links with Facebook if you choose to do so.
- Updated refer a friend capability earns you rewards and cash.
- Simplified signup makes getting started a click or two away.
- Clearly displays the reasons for any matchup cancellations.
- Enhanced iPad native experience.
- Updated messaging and notification system.
- Supports new game enhancements to be revealed throughout this season.
- Enhanced customer support accessibility.
- Many, many user experience enhancements and bug fixes.
More