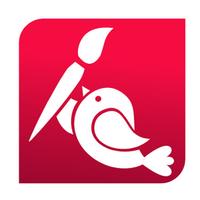 MAYAR Coloring in 3D
Free Get
MAYAR Coloring in 3D Description
MAYAR - Coloring in 3D app offers Augmented Reality experience to the users and makes coloring more fun. It inculcates creativity and gives the idea of 3D texturing to young artists. Whenever a drawing of an object is viewed with this app, a 3D live model of the object appears with the exact colors and textures as drawn on 2D drawings.

The App works only with MAYAR Coloring Books available on Amazon and on the web site of the developer i.e. www.digitaldemocracy.co.in.

The App has following features

--------
MAYAR - Color Animals in 3D book

1. When looked through this App Animals appears in 3D with live color and texture appearing on the 2d Drawing
2. 3D Animals can be put into action as they are rigged and animated with animal voices
3. 3D Animals can be rotated, translated and zoomed in and out
4. The colored 3D animals pictures can be taken by App Camera and can be shared on Social Media
5. The App also offers the selfie feature with the colored 3D Animal

So with this app everyone can visualise their creativity in 3D forms.
MAYAR Coloring in 3D 1.0 Update