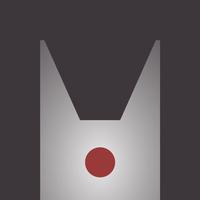 Mazetastic: Light and Shadow Puzzle Game
Free Get
Mazetastic: Light and Shadow Puzzle Game Description
Mazetastic is a classic maze/labyrinth puzzle game for kids and adults. Shadows hide the maze, your character is giving out light which helps him illuminate the way towards the goal.

Controls require swiping your finger and guiding the dot until you escape the labyrinth by finding your way out.

Minimal 2D graphics will make you feel like you are playing a classic or retro maze game while the shadows keep the adventure going.

Features:
- Over 50 clever levels
- Multiple power-ups
- Secrets hiding in the dark
- Zen creepy music
- All mazes were designed by hand, no random levels
- Minimal 2D graphics, no more hard 3D mazes

Guide your ball/character/mouse towards safety in this free maze adventure. Avoid red Minotaurs/cats that will attack you from time to time.
Mazetastic: Light and Shadow Puzzle Game 1.1.7 Update