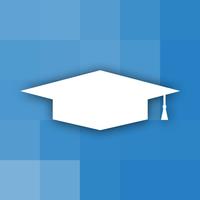 MBA Essentials I
Free Get
MBA Essentials I Description
Finance Essentials 1 is an accredited and interactive finance course from SS&C Zoologic Learning Solutions.

This course is an adaption of a version used in many top MBA programs in the US. It is useful for anyone considering an MBA program, or as preparation work for those who have already enrolled.
SS&C Zoologic Learning Solutions offers training material and professional education to premier financial institutions and universities worldwide. Our library contains over 200 online courses and 5,000 learning objects – devoted exclusively to the financial industry.

- Learn

Learn about the world of corporate finance and the issues that a company's financial managers face on a daily basis. Utilizing the story of a fictional retailer, N-Style, you will explore the importance of time value of money, short term financing and the use of discounted cash flow (DCF) analysis to value a company.

- Play

The course is dense with interactive animations designed for the iPad, glossary definitions, dynamic content and knowledge-check questions. All content is designed for learning key financial information in an effective and engaging way.

- Challenge

Take quizzes and tests as often as you like. Each time you take a test it is uniquely created for you from a large pool of questions.

- Earn CPE Credits

You can earn valuable continuing professional education (CPE) credits using any of Zoologic's over 200 approved courses. Visit our website to find out how.