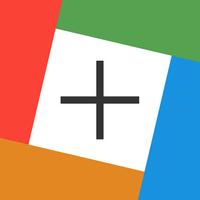 Mbps + Bandwidth Calculator
Free Get
Mbps + Bandwidth Calculator Description
Mbps + is the most simple and complete bandwidth calculator. It's three calculators in one. It's as simple as entering a download or upload speed a file size and you get the time it takes to download or upload. As well several common transfers for downloads and uploads are also calculated in real-time.

The Hour@ calculator tells how much data will be transferred in an amount of time at a specific speed.

Usage Cap calculator allows you to move sliders for common use services for video & music streaming, web browsing, online gaming a more to give you an estimate of your monthly bandwidth usage so you don't go over your ISP bandwidth cap.

Multiple speed formats (Kbps, Mbps, MB/s) and file size formats (MB, GB) are supported.
Mbps + Bandwidth Calculator 1.0.0 Update