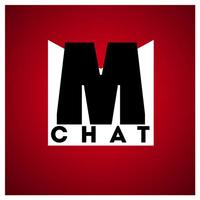 MChat Guide
Free Get
MChat Guide Description
HOME -
21st century virtual support intended to guide adolescents and young adults who experience indecision, stress, and anxiety. MChat gives youth and young adults access to clinical advisors/mentors who provide non-judgmental, anonymous, accessible guidance. Through consistent use of MChat, youth and young adults can build relationships, become aware of self, learn coping strategies and linkage services that support successful transition and change.

QUESTION -
"You don't have to keep your feelings to yourself...."! Here you can ask questions or have a discussion with a clinical advisor. You can ask questions about school, work, or personal life. Clinical advisors will provide varying options and strategies to help one make the best decision, form a healthy relationship, and cope with ongoing stress or indecision.

MOOD ASSESSOR-MChat utilizes a mood assessor to help youth and young adults gauge emotions and feelings. In addition help them understand how to articulate those emotions and feelings when interacting or asking for assistance.

MOOD-o-METER-
MChat provides a baseline assessment of the mood selected and a general recommendations on how to address current mood.
MChat Guide 1.2 Update
21st Century Virtual Support
More