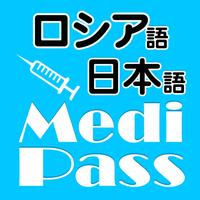 Medi Pass Russian・English・Japanese medical dictionary for iPhone
Free Get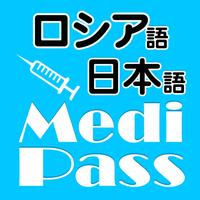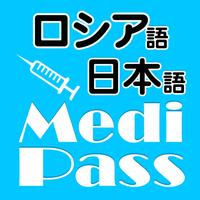 Medi Pass Russian・English・Japanese medical dictionary for iPhone
Free
Medi Pass Russian・English・Japanese medical dictionary for iPhone Description
■Simple communication by pointing and checking: from medical terminology for hospital use to phrases explaining symptoms and medical paperwork.

〔App Name: Russian〕
MediPass Русский・Английский・Японский медицинский словарь для iPhone
〔App Name: Japanese〕
Medi Pass ロシア語・英語・日本語 医療用語辞書

※This app is available some of the content for free.
If you wish to use the content of all, please enter to "Купить платную версию" button on the Top menu and purchase the paid version.

■Must-Have App
・When you are suddenly taken ill, when you have problems communicating in hospital – this 3,000-word medical translation dictionary will help patients and healthcare staff at the touch of a button.
・1app, 3languages!
・Broken phrases and imperfect expressions carry the risk of misunderstanding. In medical scenes, we recommend MediPass for your peace of mind.
・Useful Basic Medical Data Sheet (stores data for 10 people max.) – you can pre-load basic data and simply show the sheet when required.
・Voice output facility for emergency use, to speak on your behalf

■MediPass is handy when…
・No interpreter is available.
・You are suddenly taken ill when travelling.
・You are rushed to hospital in an emergency.
・You can't communicate properly with the healthcare staff.
・You can't understand the terminology in the medical examination form.
・You need to buy the appropriate medicine at the drugstore

■MediPass is useful for…
・At hospital reception, bill payment counter
・At emergency outpatient department, admission desk
・On overseas business trips, study or holiday abroad
・While study for medical interpreters
・At drugstores

【Writer & Editor】
Olga Balynska
【Producer】
MEDICCUS SHUPPAN, Publishers Co.,Ltd.
【Co-Producer】
Stakeholdercom Co.,Ltd.

【Contents】
・Reception~Anamnesis
・The symptoms
・Voice output facility for emergency
・Medical dictionary
・Name of office (medical specialty)
・Glossary of various scenes(examination, surgery, hospitalization ,medicine & injection, intensive care unit, daily life, vaccination, description of the elements of examination, emergency situations, payment)
・procedure(hospitalization・examination room)

■■Русский■■

■Взаимопонимание и легкая коммуникация только с помощью указаний и отметок: от медицинских терминов, необходимых при посещении больницы, до выражений, описывающих симптомы и процедуры оформления

※В этом приложении можно бесплатно использовать часть контента.
Если вы хотите использовать весь контент приложения, пожалуйста, нажмите кнопку «Купить платную версию» в верхней части основного меню и приобретите платную версию (3 400 йен).

■Особенности
・Если вы внезапно заболели или у вас возникла проблема с коммуникацией в больнице, этот словарь на 3 000 слов в несколько касаний поможет и пациенту, и медицинскому персоналу.
・1 приложение – 3 языка!
・В медицинских случаях, когда неполное высказывание или недопонимание может быть небезопасным, мы рекомендуем приложение MediPass.
・С голосовой функцией для использования при неотложных состояниях

■Приложение MediPass удобно когда...
・С вами нет переводчика
・Вы внезапно заболели во время путешествия
・Вас срочно доставили в больницу
・Вам трудно общаться с медицинским персоналом
・Вы не понимаете терминологию в бланке обследования
・Вам нужно купить правильное лекарство в аптеке

■Приложение MediPass пригодится вам...
・В приемном отделении и на кассе больницы
・При неотложной ситуации и госпитализации
・В путешествии, на учебе или в командировке заграницей
・При учебе на медицинского переводчика
・В аптеке

【Перевод и редактирование】
Ольга Балинская (русско-японский переводчик)
【Разработка】
MEDICCUS SHUPPAN, Publishers Co.,Ltd.
【Разработка】
Stakeholdercom Co.,Ltd.
Medi Pass Russian・English・Japanese medical dictionary for iPhone 1.0.0 Update
This update is signed with Apple's latest signing certificate. No new features are included.
More