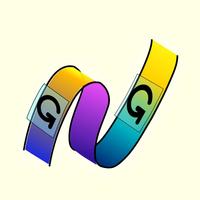 Media Dot Paper
Free Get
Screenshots for iPhone
More Screenshots for iPad
Media Dot Paper Description
The main purpose of this App does not want to modify the media or the YouTube video you want to study from, but want to tab some extra function sections onto the media so that the user can repeat those sections.
The functions of this App are:
1. You can easily add, remove or change the size of each media dot paper section, even they are covered to each other.
2. You can easily switch between the sections and back to the original media (hide the media dot paper).
3. Each section can have its own voice speed and volume.
4. If the user provide the subtitle for a section, that subtitle can be synthesized and uttered.
5. The subtitle can be uttered in different speed, pitch, volume and speaker.
6. Are you a YouTuber? Do you want to write subtitles at right time for your video and using speech synthesis to utter these subtitles to make the voice-over of your video? This App can help you.
7. You also can import other people's media dot paper!
8. Are you a teacher? You can set one of your Dropbox's file as the source of MDP for students and they just need to click a button to load a new MDP.
9. You can record your own voice to compare with the speech in the original MDP segment as the concept of [echo method] designed by Prof. Karen Steffen Chung.
Media Dot Paper 2019.405.4 Update
1. No Advertisement now.
2. Avoiding to play the media in background has been coded into this App.
3. The links of the media's link and the ones inside the description have been manifested by round buttons and you can open them in your browser by clicking them.
More