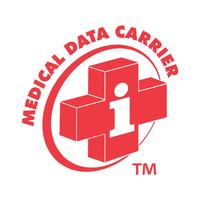 Medical Data Carrier
Free Get
Medical Data Carrier Description
AT MEDICAL DATA CARRIER IM INC. WE ARE ALWAYS ASKING TWO QUESTIONS; "WHAT IF?" AND "THEN WHAT?"

What if, while participating in an activity or while working at the job, a loved one, family member, friend, co worker or employee was involved in an accident. Supposing that they are wisely wearing a helmet and that the helmet serves its purpose; to protect the head, what next. There is a very real risk that the person will be scared, injured, disoriented, groggy, in shock, unconscious or worse. Not commonly know is the fact that improper helmet removal can result in collateral C-spine damage, paralysis or even death. Medical Data Carrier speaks for those who cannot speak.

We are a leading provider of on helmet medical and contact information systems. In fact the IM in our company name stands for Imformation Management. Our high visibility ID pouch and medical data form is simple, effective and cost efficient. Our kit includes everything that you need to protect yourself, a loved one, your employees…anyone who wears a helmet. Why would you NOT want to make crucial medical and contact infomation readily available and give emergency responders or good samaritans precious time by having a Medical Data Carrier on all of your helmets?.

Our non-exotheric adhesive means that our Medical Data Carrier is safe on all helmet surfaces.

MAKE YOUR HELMET A LIFESAVER…TODAY! STICK IT ON AND SAVE A LIFE.

Proudly made and packaged in Canada and the United States of America.
Medical Data Carrier 1.0.4 Update
In an emergency get directions to hospitals, quickly find first aid treatments, send SOS messages and have the whole family's medical data available at a moments notice. Our products are recognized and supported by EMS around the world!.
This is a companion app to our famous medical data carrier for helmets or for anything! Stick it on and Save a LIFE! Check out our video at https://www.youtube.com/watch?v=jhgpBsPhDQY&feature=youtu.be
More