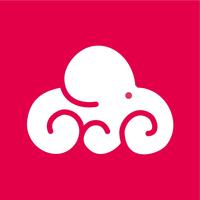 Memoriz - Keep your memories safe
Not Available
Removed
from the App Store
Memoriz - Keep your memories safe Description
No longer forget about your important moments ! Keep them at your fingertips. 

Memoriz is your new PERSONAL LIBRARY OF MEMORIES. It allows you to create, browse and manage your most important memories.

Memoriz is an app you can use throughout your whole life to save and look up all your memories. You'll be able save and easily find the events, people or things that matter to you at any time.

What makes Memoriz different ?

- Memoriz only deals with memories. Memoriz allows you to record your memories in boxes, categories corresponding to all the events you want to safeguard. You can record everything you want: not only your best moments with family, children or friends but also the movies you've just seen, the best restaurants you have been to, the last trip you did…

- Memoriz is only for your personal use. This is not a social network. Everything you record in Memoriz will never be published anywhere else, unless you decide to do so. No spam, no ad, no "friend" request...

- You can share your memories with the people you want to. Send any memory you wish to share to relatives and friends and they will be able to see it, to edit it, or just delete it… Our first users really appreciate this option.

- Memoriz saves more than just your pictures. Of course, you can save your pictures but memories are way more than that. Dates, places, events, feelings, descriptions, comments and, above all, the people who were there with you. Doesn't that matter most ?

- Memoriz protects your personal data. Memoriz doesn't sell your memories! You are the only legitimate owner of your data. It won't be sold to any advertising company. On Memoriz, there are no ads. Who would like to have ads in the middle of their personal memories ?

Don't wait any longer : download Memoriz and start saving your memories.

Note: this is our first version of the app: feel free to send us feedback, comments, ideas through our website or use the feedback page in the app. Welcome to your Memoriz app.

PS: even more info on our website and blog. Feel free to check them out.
Memoriz - Keep your memories safe 1.2.2-1.2 Update
Welcome to Memoriz ! The memories' app.
For the last months, we have improved greatly:
- we have added new features
- we have improved the speed
- we have fixed many bugs.
In this last release, you can :
- see the number of Memoriz by category (this is very convenient !)
- share your memories with other Memoriz users or through a private web link (if you like)
- share your pictures with social networks (only if you decide so :-).
We hope you enjoy the Memoriz app.
More
More Information
Language:

English

French

German

Italian

Portuguese

Spanish

More