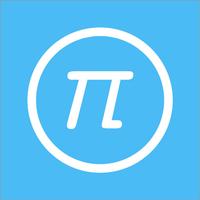 Memorize Pi - The Game
Not Available
Removed
from the App Store
Memorize Pi - The Game Description
One of the oldest and the most recognizable mathematical constants in the world, pi (π) is the ratio of any circle's circumference to its diameter. It is an irrational number, which means it cannot be expressed as a ratio of whole numbers, and its decimal representation never ends or repeats.

Pi Day is celebrated on March 14th (3/14) across the globe. Pi Day is an annual opportunity for math enthusiasts to recite the infinite digits of Pi, talk to their friends about math, and to eat delicious pie.

While only a handful of digits are needed for typical calculations, pi's infinite nature makes it a fun challenge to memorize.

This simple app is dedicated that challenge! See how many digits of pi you can memorize before you make 3 mistakes - after that, it's game over. If you like this app, consider upgrading for a small one-time fee for an ad-free experience, more features, and to support this app's continued development.
Memorize Pi - The Game 1.0.2 Update
Memorize Pi is now a totally free app! No ads and no need to pay to access extra features.
More