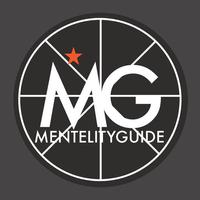 Mentelity Guide
Free Get
Mentelity Guide Description
Bij Mentelity Foundation accepteren wij niet dat mensen met een lichamelijke beperking ook gaan denken in een beperkingen en genoegen nemen met protheses waar ze niet goed op kunnen lopen of sporten.

Daarom bouwen wij de Mentelity Guide, de app voor mensen met een prothese en hun familie. Die ze helpt de juiste prothese bouwer te vinden, in contact brengt met lotgenoten, inspireert maar vooral motiveert.

Bij Mentelity Guide vind je de juiste prothese bouwer bij jou in de buurt die ook nog eens Mentelity Proof is. Dit betekend dat de zorgaanbieders van hoge kwaliteit zijn, met jou meedenken en verder kijken.

We brengen jou en je familie in contact met lotgenoten, om vragen te stellen of jouw persoonlijke verhaal te delen.

Ook inspireren en motiveren we jou door middel van gave video's. Vind je het laatste nieuws omtrent protheses en houden we jou op de hoogte van de laatste sport-events door middel van onze kalender.
Mentelity Guide 3.2 Update