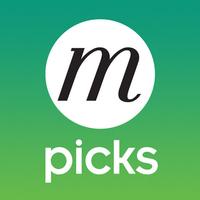 Metromix Picks - by The Chicago Tribune
Free Get
Metromix Picks - by The Chicago Tribune Description
Discover amazing local events, activities, bars, restaurants and unique offers in Chicago. Buy tickets, plus share and create plans with friends right from our app.

We're changing the way people find fun things to do in our city by making it easy to share what you want to do with friends. It's not another directory, review site, or daily deals service - it's about sharing incredible experiences with the people you love. Whether you're planning a date, hanging out with friends, seeing a movie, going to a concert, playing sports or organizing an adventure with the family, we have you covered – and it's completely free to join. Remember, life moves pretty fast. If you don't stop and look around once in a while, you could miss it.

WE'LL SHOW YOU

• Dining, bar specials, trivia nights, parties, bar crawls and tasting events
• Concerts, live music, opera, and jazz shows
• New restaurants, secret dishes, and off-the-menu cocktails
• Interesting classes and hands-on workshops
• Comedy, improv, cabaret and burlesque shows
• Theater shows, art exhibits, gallery openings, plays, musicals, ballet, and modern dance performances
• Festivals and shopping events
• Recreation activities, tours, charity runs and walks
• And much more

FEATURES

• Discover amazing things to do
• Buy tickets right from the app
• Get trusted reviews from our editors and local insiders
• Bookmark what you like - never forget the places, dishes, or cocktails you've been meaning to try.
• Share what you'd like to do in a private conversation with friends (even if they don't have our app!)
• Create plans with a group of friends & chat in real time - friends who don't have the app get a free group text and email
• Receive GPS directions to your destination
• Keep a history of what you and your friends have done
• Use as your local travel guide

Enjoy with iPhone, iPod touch & iPad. Currently for U.S. users only.