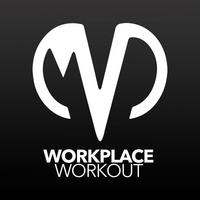 MicroFit
Not Available
Removed
from the App Store
Screenshots for iPhone
More Screenshots for iPad
MicroFit Description
"...our sedentary, stressful lifestyle is this generation's smoking..."
NASA

"...to feel better, perform better, and live a longer, healthier lifer... stand up and do a little exercise throughout the day..."
COLUMBIA UNIVERSITY

There are countless studies that show us our sedentary lifestyles, sitting in front of a computer, at our desks, on our devices for hours on end are taking a toll. Studies also show us that to fight back, we don't need to go to a gym, do five hours of cardio, or run a marathon. We simply need to stand up every hour-and-a-half throughout each day and do a couple minutes of simple micro-exercises.

That's where the MVP Workplace Workout comes in. Simple, quick workouts that can be done right at your desk! No equipment needed, very little space required, and only a couple of minutes six times a day, and you'll improve your health, vitality, and performance!

Each day has a series of six micro-exercises with descriptions and animated gifs to show proper form, and a timer to set for a one-minute workout or a three-minute workout.

That's it! Because positive, lasting change doesn't come in big leaps, it comes in small steps. It's the little things we do each day that matter most.

So for big results... think small. And use your MVP Workplace Workout every day.

New workout options, additional features, and amazing free products are coming, so we invite you stay connected on all social media at @microfitnow.
MicroFit 1.5 Update
Remove unnecessary packages
More