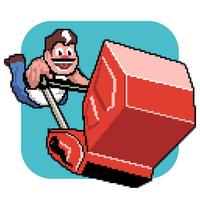 Mighty Mower – the retro 8 bit game adventure of extreme mowing
Free Get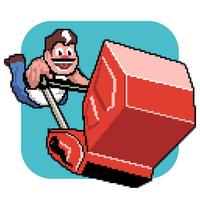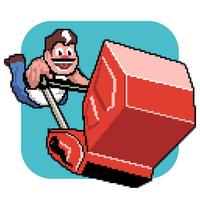 Mighty Mower – the retro 8 bit game adventure of extreme mowing
Free
Mighty Mower – the retro 8 bit game adventure of extreme mowing Description
"Oh no the mower outta control!"

Quick grab the controls to the mower and help Mighty mow his way to riches. Can you master extreme mowing with a simple tap or hold? It's a fast paced retro-styled 8 bit game where you jump and duck your way through. It's so completely addictive, you won't want to put it down especially when you fire up the new Rocket Mower Mode power up!!!!

Playing is easy. Just tap to jump or hold to duck. There's plenty of obstacles to avoid and dollars to be made.

And as you mow, you'll collect dollars to spend in the mechanic shop, adding exciting new power ups to your shiny red mower. Each game you'll rack up dollars to your total so you can buy bigger and better power ups.

When mowing is this extreme, why would you mow any other way ?

Made for iPhone and iPad, Mighty Mower is cool retro gaming the whole family will love – not just kids, but adults too. Who knows, perhaps you'll create your own clan of mowers who'll clash for the title of 'the ultimate mighty mower!' It looks just like a classic 8 bit game from the 80s.

Make sure to avoid the splashy fish in the pond. Make sure to jump over the bee hives and avoid the swarms. See if you can catch the peeping neighbour out and don't forget that trampolines are a lot of fun to jump over houses!!

You'll wish your dad mowed his own lawn this way – it would be a lot more fun and the world that bit cooler rendered in 8 bit.
Mighty Mower – the retro 8 bit game adventure of extreme mowing 2.5.1 Update
• Plays now in Landscape
• Better game play
• New obstacles
• New Rocket Mower Mode !!!!!!!
• Ads removed
• iOS 7 issue fixed
More