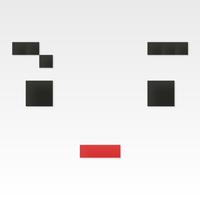 Mimic Simon
Free Get
Mimic Simon Description
Simon is a bit mean, but he does like to play games. Mimic the faces Simon pulls in time or he will mock you.

This game showcases how a face could be used as a controller using machine learning techniques and uses your camera for face detection.

- Make sure the light in the room is good
- Make sure your phone is held a bit from the front so your face is clearly visible
- Look at Simon's face and remember what he did
- Repeat, and beat your last high score
Mimic Simon 1.0.1 Update
- The gasp expression has been removed with the "close both eyes" expression.
- A sound was added for when you make a correct face because... Well, when your eyes are closed you can't see if you got it right now can you?
- Love. There's more love in this version. You can't see it, but you can feel it!
More