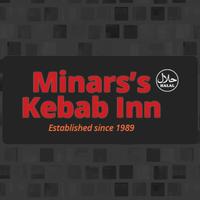 Minars Kebab Inn
Free Get
Minars Kebab Inn Description
Minars Kebab Inn very warmly thanks you for visiting our site.

Here you will be able to keep up to date on all of our latest news & deals as well as learn about our past & future developments. We humbly hope you will stick around to see it happen as well as make it happen.

This site is our chance to give something back to you.


About Us
Minars was established in 1989 by current owner Mohammed Tabraiz and it has ever since only been under his management and guidance until this very day.

Back in 1989 Mr Tabraiz had a vision and desire to establish his own cuisine, style and taste in the East End of Glasgow after having worked as a Manager in the old Bombay Brasserie on Sauchiehall Street and owning his own restaurant called the Multan in Paisley.

Although a lot has altered and changed in Glasgow since then, Minars is pretty much the same as it always has been. New changes and innovations are always looked at in Minars and if thought strategically viable then they are implemented

However the cooking has never changed apart from only getting better and more developed over the 23 years since its establishment"

Minars is extremely proud of its culture and work ethic as it continuously strives to succeed expectations and deliver food of the highest standard possible. Always has been a family run business and this is noticeable from the smiles you receive from front pizza chef as you walk in. This very invite from Minars has made you fall in love with its exotic flavours and aromas of the unique and delicious Indian cuisine with outstanding customer service.
Minars Kebab Inn 7.4 Update
In preparation for GDPR we have made a few changes. You now have the option to export your data, as well as unsubscribe from promotions easily from within the app. We were also able to find a few bugs lingering, so we squashed those too.
More