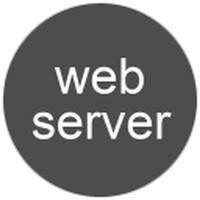 Mini Web Server on WiFi
Free Get
Mini Web Server on WiFi Description
This application makes the smartphone into a mini web server. You can easily add the Text, Image and JSON content in the list,
and if you run a Web server, easily view the pages through your Web browser from another smartphone or PC.
Photos of smart phones also have been added to the list of Web content can be shared very easily from a PC or another smartphone.
Specify the URL calls, and register the data to JSON response, the emulator with a simple web server is also available.

[Function and Features]
* Precautions
  - Running a Web server is available only in Wi-Fi environment. For non-Wi-Fi, a warning is displayed.

* Server URL
  - Starting service, it display the URL for the current Web server configured with IP and port of your smartphone.
  - When you click this URL, it can be shared via SMS or Email to another smartphone or PC.
  - If you enter this URL in a web browser you can connect to the Web server.

* Web Content Management
   - Supports Text, Image, JSON 3 types.
   - Text supports alignment and h1 ~ h6 tag.
   - Image can be readily obtained from the Photo Album.
   - JSON can add / edit the service URL and JSON data.
   - If you select Single Tap, it is added immediately before the currently selected line.
   - Running (+) is added to the last line.
   - If you run the Double Tap, open the Edit window of the selected line.

Run the environment;
* platform
  - It is compatible with iOS 7.0 or later.
Mini Web Server on WiFi 1.0.5 Update