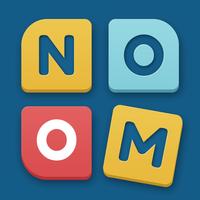 Minoom
Free Get
Minoom Description
These handcrafted puzzles will push your eye–brain-hand coordination to the limit like never before, from the very basic like tapping one two three to solving the extremely complicated ones.
Your brain solve the puzzles, your eyes look for the answers on the boards and your hands pick them, all in tightly fixed amount of time, that could make you smash your phone in frustration.
Get ready and try your best to beat the leaderboards of worldwide ranking (available in some challenges).
Do you have what it takes to be on top? Show!
Minoom 2.0.1 Update
- Turn out I can create lots of game play with just a starting simple idea: A squared board of NxN tiles and to win it by tapping on some.
- Why "Minoom"? you might not ask, but I answer anyway. One day, out of the blue, my little baby girl enunciated her first word "mi nuum". My wife and I, we both heard it so clearly but couldn't tell exactly what that word is, nor we couldn't understand what she was trying to express, she just said it in no context at all. So I, as a father, need to do something to make that a remarkable event, something more meaningful, and what in the world could be more suitable than a name of an awesome game created by an awesome dad, you tell me.
- Clean up code, more levels, less ads.
- Bug fixes
More