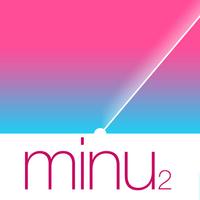 Minu 2 The Free Elegant and Minimalist Timer for Designers
Free Get
Minu 2 The Free Elegant and Minimalist Timer for Designers Description
Following the success of the award-winning Minu Timer (winner of FWA Daily Awards), PXL:Artificer Studios Tokyo are excited to release Minu2 — Timer for Designers.

Minu2 is a stylish, modern and easy to use all-purpose timer and stopwatch created to accompany you in your daily life.

Features:
Minimalist design - 100% function
Human UI - Sett​ing a Timer and start the Countdown requires only 2 taps from launch
Timer / Stopwatch
Pause and adjust Timer
Stylish Interface

How it works:
Step 1. Rotate the dial to set the timer (or set it to 00:00 to activate the stopwatch)
Step 2. Tap anywhere on the screen to start the timer. That's it!