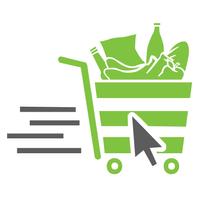 Mir Delivery
Free Get
Mir Delivery Description
بكل فخر و اعتزاز، نقدم لكم شركة مير للتوصيل ذات الهوية الوطنية الإماراتية، و المدعومه مِن قِبَل صندوق خليفة لتطويرالمشاريع . تُقدم مير للتوصيل خدمة تجميع ، و توصيل المواد الغذائية ، و منتجات التنظيف إلى باب منزلك ، ومن خلال التّعامل معنا ستلاحظ عدة مميزات للخدمة، و منها الأسعار، و طريقة التّواصل و التّوصيل المرضية، و طرق الدفع المريحة. ابدأ بالانضمام إلى خدمات مير، و استمتع بالوقت، و الجهد، و المال الذي ستوفّره لأمور أخرى ممتعة أكثر في حياتك

In MIR delivery our mission is based on bringing your everyday merchandises wherever, whenever you need it, and delivering it to your doorstep by a simple click.

We are honored to be the first merchandise delivery company, which is funded by Khlaifa Fund for Enterprise Development. Our vision in MIR is to provide our customers with the supreme expert, reliable, and technologically delivery service in Abu Dhabi and its surrounding areas.

Our customer relationship is our priority, and to uphold it to the highest standard is our daily objective and goal. We contest to achieve this by offering our superior services at reasonable prices.
Mir Delivery 3.0.2 Update
- اصلاحات وتعديلات بسيطة
- small bug fixing
More
More Information
Language:

Arabic

English

More