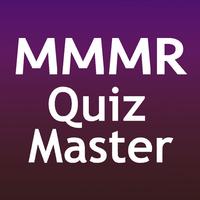 MMMR Quiz Master
$1.99
Screenshots for iPhone
More Screenshots for iPad
MMMR Quiz Master Description
Mean, Median, Mode and Range Quiz Master is a multiple-choice based quiz program for calculating the three different types of averages (including Mean, Median and Mode) and the Range of a set of numbers.

- Mean: the usual average by adding the values and dividing the total by the number of values there are.
- Median: the middle value when the values are placed in ascending order. If there are two middle values (i.e. even number of values), then the median is the mean of these two middle values.
- Mode: the most frequently occuring value.
- Range: the difference between the smallest and the largest values.

App Features:

- Quizzes for calculating Mean, Median, Mode, Range individually, or together on the same set of data values (MMMR).
- Highly configurable: the number of values is user-configurable from the minimum of 4 to the maximum of 30. The range of the numeric values is also user-configurable and it can be defined as a window of at least 20 values from the range of 1 to 99.
- Powerful Quiz generation engine: all quizzes are auto-generated, providing unlimited possibilities.
- Performance monitoring for each quiz type.
- Built-in Stop Watch to time the user's' problem solving capability.
- Universal App - works on iPhone and iPad devices.


Customers, thank you for your support. If you find this app useful, please rate and leave us a review!
MMMR Quiz Master 1.5 Update
Support for iOS11, iPad Pro 10.5", iPhone 8 & 8 Plus.
More