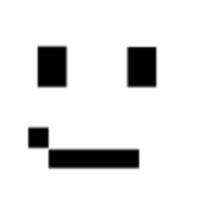 mobu - personal movie buddy
Free Get
mobu - personal movie buddy Description
Mobu is your friendly empathy-powered movie buddy robot. Mobu is pocket-sized, but you can also "unbox" him and let him hang out in the real world with you!

You can chat with him to find out the perfect movie for your mood. (Don't worry, he can also give you movie suggestions if you're not feeling moody.

Mobu's chat is powered by Amazon Lex and his manly robot voice is Amazon Polly Matthew. You can download what he said to listen to it later. You can also touch the chat bubble to pop it and play 8-bit random piano! Mobu is connected to a movie database to pull synopsis, genre, posters and other structured data about the perfect film for you. Amazon Rekognition is used to extract people from the images you send to him, so that Mobu can play queer eye for you!

We've strongly integrated Amazon Lex with persistence - Mobu doesn't just understand what you're saying. Mobu also remembers your preferences. Like, if I need to omit Colin Farrel movies - Lex knows that!

Though, when you grow tired of movies and the slings and toils of life, you can always ask Lex to travel back in time, to the beginning of modern theatre. Mobu provides classic entertainment and can quote Shakespeare... with an Indian-English accent, powered by Amazon Polly.

Mobu sounds so real, sometimes you forget that Mobu isn't strong AI, but just a bot made in the year 2018 for the AWS AI Competition.

See you at the Singularity!
mobu - personal movie buddy 1.0 Update