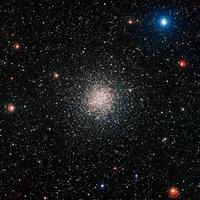 Modern Constellations: A Complete Database
$2.99
Screenshots for iPhone
More Screenshots for iPad
Modern Constellations: A Complete Database Description
Modern Constellations: A Complete Database is a 3-in-1 app for anyone who wants to learn everything about modern constellations. You can take quizzes, study flashcards, and look up facts, all in a single app.

The app contains information about over 88 constellations. You'll be able to learn:
• abbreviation
• genitive
• symbolism
• RA
• dec
• family
• areatotal
• arearank
• numbermainstars
• numberbfstars
• numberstarsplanets
• numberbrightstars
• numbernearbystars
• brighteststarname
• starmagnitude
• neareststarname
• stardistancely
• stardistancepc
• numbermessierobjects
• meteorshowers
• latmax
• latmin
• month
• pronounce
• bordering
• quadrant
• and more


Start by learning exactly what you want in Flashcard Mode. The app contains 2223 flashcards, but you can filter them however you want. Want to only learn the abbreviation of each constellation? Or maybe you're only interested in undefined? You can apply filters to learn exactly what you want.

Next you can test your knowledge in Quiz Mode. The app tracks your progress over time, so you can see exactly how much you've learned!

Finally, the app contains an extensive database available in Reference Mode. Now you can look up whatever you want, whenever you want, no internet connection required. The app also contains a powerful search function, so you can jump right to the information you're looking for.
Modern Constellations: A Complete Database 1.0 Update