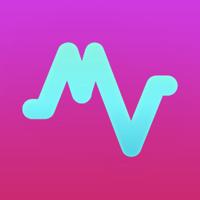 MoneyVoice
Free Get
MoneyVoice Description
MoneyVoice gives you the right to vote at businesses where you spend money. You link a payment card, and then every purchase earns you one vote at that business. You can vote for what you want the business to do.

We believe this is a better way to give feedback to businesses. It's faster and easier than writing reviews on Yelp. Businesses pay more attention than they do on something like Twitter, because they have verification that you are a real, valuable customer. Our upvoting system helps customers team up to make their voices louder together.

Our mission is to empower people to have a positive impact every time they spend money, and we hope that voting in MoneyVoice will help you express your values and desires to every business where you spend money!
MoneyVoice 1.6.7 Update
This is a mandatory update: We're updating the technology that connects MoneyVoice to your financial institution in order to improve your experience in the app. Enjoy!
More