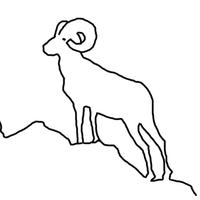 Moniker
Free Get
Moniker Description
See photos of wildlife from across the Southwestern US!

Test your identification skills and watch for interesting animal behavior!

US Fish and Wildlife Service Southeast has collected millions of automated photos of wildlife over several decades. Unfortunately, the sheer volume of photos makes it difficult to use the photos effectively for analysis. To be useful for statistical analysis, scientists must know which animals are in which photos. Automated identification of animals is not yet reliable, so we rely on human identification skills, but we don't have the staff to sort all the photos we collect.

That's where Moniker steps in. Moniker allows anyone to sort photos of wildlife from anywhere on the planet. Download a few photos at your house, then look through them on the bus ride to work. You may even see some rare species! With the release of Moniker, we are looking for citizen scientists interested in wildlife. Thank you for your help. We hope you have fun!
Moniker 1.2.2 Update
Important bugfixes!
Fixed a major bug that could cause the app to fail to upload photos to the server.
Fixed a major bug after updating Moniker that could cause it to crash whenever you open it. If you were having a constant crash after the last update, download this one and it should be fixed.
New UI Features:
Tap the photo to close the keyboard.
Double-tap the photo to zoom all the way in.
More