Apps
»
Education
»
Montessori MatheMAGICs: Dynamic Division - Educational Math Game for Kids - 2nd grade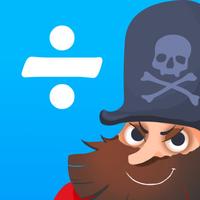 Montessori MatheMAGICs: Dynamic Division - Educational Math Game for Kids - 2nd grade
Not Available
Removed
from the App Store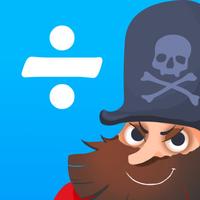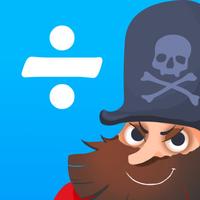 Montessori MatheMAGICs: Dynamic Division - Educational Math Game for Kids - 2nd grade
$2.99
Screenshots for iPhone
More Screenshots for iPad
Montessori MatheMAGICs: Dynamic Division - Educational Math Game for Kids - 2nd grade Description
The genius and simplicity of Montessori division in a fun, intuitive and play again form.
What is division? When do we divide? How? These questions just disappear when you start dividing coins among pirates, shoes between caterpillars, and bananas among monkeys. And tidying up is even better - can you imagine clearing aliens with a tornado, ice-cream with a magic wand, or ghosts using a frog? With a carefully considered balance of fun and learning, concentration and laughing, this unique app has kids doing math and coming back for more.

- "If your kids are starting to learn about division: Dynamic Division is for sure one app you want to add to your math app library!" – www.funeducationalapps.com
- "Dynamic Division - it's an excellent way for kids to learn division independently and at their own pace" – geekswithjuniors.com
- "It's the perfect app for kids who are struggling with early division, or to give little ones a little bit of practice before they tackle division in the classroom" – smatoos.com

The Montessori approach, used by thousands of schools around the world has proven effective for over 100 years of learning. Maria Montessori's materials help children to experience the concrete before the abstract, to learn independently at their own pace, to absorb through understanding and to be motivated by interest not force.

This carefully designed app has taken the beauty of Maria Montessori's division board and sparked it with life to make it memorable and appealing for the modern child.

Features:
- 9 levels of difficulty, clear progression and final target.
- Simple spoken and written instructions, enabling independent learning
- Hint system suggesting the next move if stuck
- 12 captivating characters and concepts
- 9 motivating mini-games using a variety of sensory skills
- Division right up to 81 and remainders
- Reports allowing parents and teachers to track the child's progress
- Unlimited users, each learning at his own pace
- Suitable for children – no ads, no in-app purchases, no social network integration.

Video demo: http://bit.ly/dynamicdivisionvideo2

You know children who don't like math? Too early for division? Lack concentration? You may be surprised. We've put the app to the test and it works. Download now to see why!
Montessori MatheMAGICs: Dynamic Division - Educational Math Game for Kids - 2nd grade 1.4 Update
More Information
Language:

Dutch

English

French

German

Italian

Polish

Portuguese

Russian

Spanish

Swedish

More