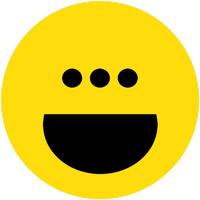 More Grins
Free Get
More Grins Description
More Grins is a social, smart app that suggests daily things for you to do and share with friends to help you live a happier, healthier life.

We all understand that life can sometimes be a little bit overwhelming. We often struggle with how to balance a healthy, happy life with work, school, family, and rough times in our life.

We have an answer for you.

The More Grins app will keep you motivated and help you get back on track to living better and grinning more.

And the best part…

It's absolutely FREE.


- WHAT LIVING BETTER LEADS TO -


Our goal is to help you live a happier, healthier life. Studies have found that when you are positive and happy, it can lead to...

1) Higher Success
40% more likely to receive a promotion and advance your career.

2) Longer Life
Happy people live 7-10 years longer than their unhappier counterparts.

3) More Accomplishments
20% increase in the level of productivity at school or work.

And much more…


- SMART CLASSES -


Everyone is different. We get it.

That's why when you create a More Grins account, we ask for some personal information including your age, location, and gender.

Our app uses state-of-the-art artificial intelligence techniques to find To-Do's based on personal information you provide to us. Additionally, over time our app learns about you, who you are, where you are located, and what you like, so it can help you live a better life.


- HOW IT WORKS -


1) PERSONALIZE: Open an account and sign-up for a class.

Whatever is most important to you right now.

2) TO-DO: Get daily To-Do's

You will get a list of daily To-Do's depending on the class you picked. The To-do's will keep you engaged and living life to its fullest while helping you be more social, active and intellectual.

3) DO OR PASS: Collect bounties

Collect bounties when you complete a To-Do. Bounties are used to measure your daily progress.

4) SHARE: Enjoy and share

Enjoy and share with friends to become a life Rock-star!
More Grins 3.1.7 Update
We added Facebook and Google login to help you get started grinning faster
More