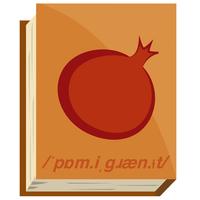 Morpheme Dictionary
Free Get
Morpheme Dictionary Description
A morphological and etymological dictionary with 800 entries and growing, designed with a light and clean interface. Many morpheme and etymology dictionaries tend to either be incomplete, or large and clunky web interfaces; This one was created with cleanliness in mind.

Contents includes:
– Over 800 entries, plus further entries as the application's database grows and is continuously updated
– Allomorphs associated with their morphemes
– Glosses/definitions plus a growing list of examples for usage as the app is updated
– The ability to search for specific morphemes by either name or glosses

While simpler compared to more in-depth morphological dictionaries, it allows very quick look ups, making it a great asset for worldbuilders looking for new word fodder, or linguistics hobbyists!

Did you know that the word 'galaxy' stems from a word for milk? Search for the morpheme 'galact' for confirmation!

Notes: Due to the continual-research nature of the application, it at its data is functionally complete on the fundamental level, but the database is always having entries added and updated– particularly in the examples section. Feel free to contact me if you either notice mistakes, or have suggestions for examples! Particularly on the rarer and more obscure morphemes.
Morpheme Dictionary 1.2 Update
Changed the database over to Realm Database in order to make adding new morphemes much easier, so expect more frequent updates! Added more morphemes.
More