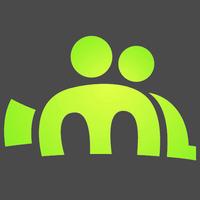 Movieloci
Free Get
Screenshots for iPhone
More Screenshots for iPad
Movieloci Description
Máte rádi české filmy a cestujete po krásách naší země? Vezměte si do kapsy Filmová místa.cz. Prozradí vám, které filmy i konkrétní filmové záběry se natáčely nejen ve vašem okolí, ale i kdekoliv na světě.

(English description below)

• Přes 12 000 přesných filmových míst z více než 1 500 filmů jen na území České republiky a Slovenska.
• Seznam filmů natáčených ve vašem okolí
• Seznam filmových lokací ve vašem okolí včetně vzdálenosti
• Vyhledávání adres i filmů
• Letecká mapa i elektronický kompas

Filmová místa.cz jsou originálním českým projektem, který si klade za cíl zmapovat místa natáčení a filmové lokality z převážně českých filmů a seriálů. Na projektu se může podílet kdokoliv, a to vkládáním filmů, filmových záběrů, vlastních fotografií a hledáním míst natáčení.

Chcete zjistit, kde se natáčel váš oblíbený film? Vložte konkrétní záběry a ostatní uživatelé vám s nalezením pomohou, vždyť šance k nalezení je přes 70 %! Pak je již jen na vás, zda dané místo navštívíte osobně, nebo počkáte, až jej vyfotí někdo bydlící poblíž. Samozřejmě můžete pomoci i ostatním uživatelům s rozpoznáním záběrů, které se natáčely ve vašem okolí. Zapojit se může každý.

======
English
======

Do you enjoy movies and traveling around the beauties of our world? Take Movieloci into your pocket. It tells you which specific movies and exact shots were filmed not only around you, but anywhere in the world.

• Interactive map with over 600 exact locations of more than 150 movies all around the world
• Compare the film scene and real photo (if assigned)
• List of movies filmed around your current location
• List of film locations in your area including distance
• Address and Movie Search
• Classical and satellite view

Movieloci.com is the original project that aims to map filming locations from movies and TV Shows. Anyone can participate on the project, add films, screenshots, finding exact address and own real photos.

Do you want to find out where your favorite movie were filmed? Insert exact screenshots from the movie and other users will help you. Chance to find is over 70%! Then it is up to you whether you visit the site yourself or wait until someone living nearby take the photo. Of course you can help other users with the recognition of scenes that were filmed in your area. Everyone can participate!
Movieloci 2.1.1 Update
oprava chyb a vylepšení aplikace
======
English
======
bug fixing and app improvements
More