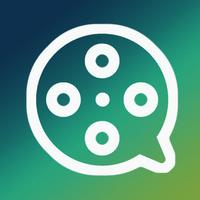 movieQU: Save Upcoming Movies
Free Get
Screenshots for iPhone
More Screenshots for iPad
movieQU: Save Upcoming Movies Description
"MOVIEQU, the Shazam for movie trailers, makes sure you never forget when your favorite film is coming out" - Business Insider Article

*** "Shazam for movie trailers? Heck yea, with MovieQU" - AppAdvice Article***

Do you forget the trailers you watched in theaters?

movieQU is the best movie-trailer app that allows you to identify a trailer through SOUND while you watch trailers in the theater OR at home. To build your QU of movies, add movies you like through our In Theater SOUND listening technology or through search. We remind your when your film hits theaters! See showtimes, read reviews and buy tickets all from your own 'QU'.

*** "Best New iPhone Apps of the Month" - Business Insider Article***

WHAT IS movieQU?
With a simple, single tap of a button, movieQU recognizes the movie trailer you are watching using SOUND, and adds it to your 'QU'. It stores the release date in your calendar and sends relevant push notifications when the movie is out. You won't ever forget a movie you want to see! Just watch the video!

SHOWTIMES AND TICKETS
With our partner, movietickets.com, you can see showtimes and buy tickets, straight from your 'QU'. Quickly see what is playing now or coming soon.

WHERE CAN YOU USE IT?
Use movieQU in the theater, at home while watching trailers on your device or TV, or manually add movies you want to watch using the simple search facility.

SHARE
Movies are a social experience - so see which ones your friends are waiting to watch and make it a group event. You can even see your friends' 'QU' by searching for your Facebook friends who are also part of the movieQU family.

FEEDBACK
Don't forget that you can use the menu option or shake the phone to send us feedback.

We want to hear from you please! Please send us an email at support@moviequ.com or tweet us @moviequapp

DOWNLOAD MOVIEQU NOW!
Come join the family and enjoy the fun!
movieQU: Save Upcoming Movies 1.3 Update
There was a listening issue with our last release - Thanks to all of you that took time to report it! It's all fixed and you can resume your movieQU'g!
More