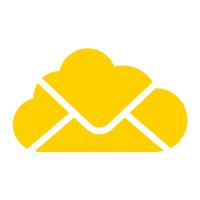 mPošta - Hrvatska pošta
Free Get
Screenshots for iPhone
More Screenshots for iPad
mPošta - Hrvatska pošta Description
Usluge servisa ePošta od sada su dostupne i na vašim mobilnim uređajima. Aplikacija mPošta omogućuje korisnicima servisa ePošta korištenje svih usluga servisa, od sada još jednostavnije, u bilo koje vrijeme i na bilo kojem mjestu. Dovoljno je imati mobilni uređaj i pristup internetu.

Aplikacija mPošta dodatno omogućuje plaćanje naloga tehnologijom skeniranja 2D barkoda ili slikanjem same uplatnice i to karticama svih banaka, uključujući i kreditne kartice.

- Primajte elektroničke dokumente
- Plaćajte račune pristigle u ePoštu ili na kućnu adresu kreditnim ili debitnim karticama svih banaka
- Slikajte ili skenirajte uplatnicu da biste ju platili
- Kopirajte prošlomjesečne račune
- Platite svoje račune brzo i jednostavno svojom kreditnom ili debitnom karticom
- Primajte pisma i poruke
- Šaljite poruke na vanjsku adresu e-pošte
- Pošaljite pismo na ispis, kuvertiranje i uručenje na kućnu adresu
- Pošaljite brzojav na ispis i uručenje na kućnu adresu

Gdje god se nalazili, Vaša ePošta je uvijek s Vama!


-------------------------------------------------
From now on the services of ePošta are available also on your mobile phones. The application mPošta enables users of ePošta service to use all services offered, in a more simple way, at any time and in any place. You just need to have a mobile phone and internet access.

Besides, the application mPošta enables the payment of bills with cards of all banks (credit cards included) by scanning 2D barcodes or taking a photograph of the payment slip.

- Receive electronic documents
- Pay bills received in your ePošta or to your home address by credit or debit cards of all banks
- Take a photograph or scan the payment slip in order to pay it
- Copy last month's bills
- Pay your bills in a fast and simple way by your credit or debit card
- Receive letters and messages
- Send messages by e-mail to external addresses
- Send letter for printing, enveloping and delivery to home address
- Send telegram for printing and delivery to home address

Wherever you might be, your ePošta is always with you!
mPošta - Hrvatska pošta 1.6.0 Update
- Manja poboljšanja i ispravci grešaka
- Minor improvements and bug fixes
More