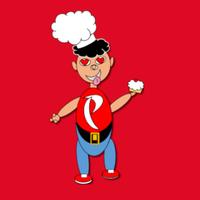 MR. PIE RUES
$0.99
MR. PIE RUES Description
Mr. Pie Rue is a famous baker in his neighborhood. All he wants to do for a living is flip his pies throughout his community, but his TATERTAT HATERZ are getting in the way of his business.

Though there are obstacles like spike balls, grinders, and the TATERTATs themselves, MR. Pie Rues is determined to be great and overcome these obstacles.

Do you have what it takes to help MR. Pie Rues overcome these problems?

Download today!