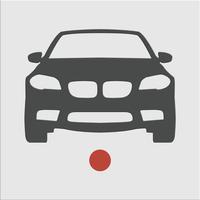 Muchiniwam (OBD2 Diagnostic)
$6.99
Muchiniwam (OBD2 Diagnostic) Description
Are you human? Great! This OBD vehicle diagnostic tool was designed for you. It is the only plug&play OBD app on the store. You simply open it, press one button and just like that, your car is talking to you. It boasts innovative features such as auto sensor tests, engine status tests, fuel supply status and many more. All the information is preprocessed and presented to you in understandable human language, thus allowing you to make the best possible decisions about the vehicle. We know you will enjoy using this tool because it was made especially for you.

All you need is an OBD-2 device with WiFi connectivity, that's it!

Want to know more about us? Check us out here: https://muchiniwam.com
Muchiniwam (OBD2 Diagnostic) 4.6 Update
Fixed connection issues and other minor bugs.
Removed the overview sub-menu, all functions can now be accessed from one screen.
Provide more information during connection.
Provide specific notifications for connection issues.
Added capability to select vehicle compatible real-time signals.
Updated sensor tests module to automatically detect compatible readings on a vehicle.
Provide feedback on the reset/clear screen.
More