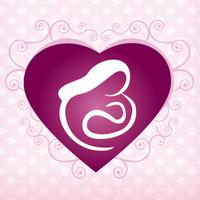 My Baby Day
Free Get
My Baby Day Description
Pregnancy is an exciting time! My Baby Day is the pregnancy tracker application for pregnant women which provides graphs for weight/waist and blood pressure measurements. It is also compatible with iPhone 5.

This app will provide you with an easy and effective way to let everyone know that the baby is on the way, where you are, and what you are doing. It will also provide you a Gallery for all your pregnancy pictures, a feature a due date clock, a pregnancy journal, medical phone directory, and a section to announce your baby's birth to your friends and family.

As you know when the moment the baby is on the way, is not the time you want to be e-mailing friends and family telling them that you are having a baby. With pre programmed app, with one push of a button you can tell your partner and let him know this is the big day, as well as send a picture of where you are at with a map, and a detailed note on where you are going and what you are doing.

MyBabyDay Features:

PROFILE
* Mother's profile image
* Pregnancy countdown with weeks and days remaining
* Quick link to call and email your partner in emergency
* Birth Announcement to share your baby information with your friends and family from Facebook, twitter and email

PREFERENCES
* Pregnancy Information
- Enter due date or calculate from Last Menstrual Period (LMP)
- Personal countdown screen with weeks and days remaining and trimester
* Mother details, Starting measurements, Partner details, Baby details
* Add your medical contacts
* Birth plan which gives you a chance to think about and discuss with your partner and your caregiver how ideally you'd like your baby's birth to be handled

JOURNAL
* Calendar view with icons
* Track daily weight/waist and blood pressure measurements
* Graph for weight and waist measurements
* Graph for blood pressure and heart rate
* Daily tracking of moods, symptoms and other notes
* Add doctor's appointment reminders
* Baby Kick Counter
* Exercise Tracker to track exercise like Biking, Running, Swimming, Walking, Yoga etc... and get calories burnt.

GALLERY
* Add photos of your pregnancy from your camera or library

Health-Kit API Integration:
* Application reads the heart rate information from Health-Kit API and display it as part of the report functionality.

Feel free to provide your feedbacks and suggestions to help us in improving the application.
My Baby Day 2.0 Update
- Send appointment email to partner
- Apple watch support for kick counter and Mood Tracker
- Heart Rate Tracking using Health-Kit
- iOS 10 Support Changes
More