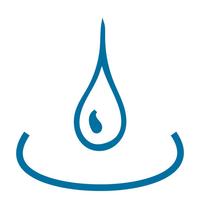 My Blessings
$1.99
Screenshots for iPhone
More Screenshots for iPad
My Blessings Description
Version 1.1.0
What's been added:
Redesigned look. We have moved things around, made small changes here and there to make the app feel more intuitive and responsive, and of course we wanted to make it look beautiful.
Photos... everyone loves photos, and now there are 12 background photos, one for each month!
Two new pages, a 'Favourite Blessings' page and 'Prayers Answered' page
Now when you swipe on a blessing or prayer, in addition to the current share and delete functions, now you can tag your 'favourite' blessings or 'answered' prayers. We also added in a 'move' button for the prayer list in case you want to 'move' particular prayers over to the following month.
Other stuff:
bug fixes - we went bug hunting and fixed a few bugs
Optimisation for iPhone X and XS - Now it looks and feels great, on the latest devices
//

God promises to pour out blessings upon His children and challenges us not to forget all of His benefits (Psalms 103). When you look at what God does for you each day you'll be surprised. When you journal about these blessings you'll become more thankful for what God does in your life. Through this gratitude you'll develop stronger faith and greater levels of happiness and contentment. Writing about your blessings and reviewing them in this multi year journal will ensure that you do not forget all His benefits.

The chorus of the famous song "Count Your Blessings", originally written by Johnson Oatman in 1897, states:

"Count your blessings, name them one by one
Count your blessings, see what God hath done!
Count your blessings, name them one by one
And it will surprise you what the Lord hath done."

As Christians, we have a mighty and powerful God looking after us. His blessings are continually poured out upon us as we walk in His ways, we just have to take time out of our busy days to do as we are asked in Psalm 46:10 "Be Still and know that I am God". When you are still and contemplate what God has done, you will soon start counting more blessings than you can contain.

The "My Blessings" App has been designed to prompt you with a daily positive Bible scripture and provide you with space to journal what you've been blessed with each day. Over time you'll develop a rich list of blessings that you can reflect upon and draw courage and strength from in times of tribulation. Your journal will reinforce to you that God cares about your well being and your salvation.

Features:
Daily scriptures
Journal blessings of the day
Add prayers for the month
Store photos
Share your 'blessings' and photos with others
Easily see 'blessings' of same day through the years
Easily navigate through the year
Monthly scriptures
My Blessings 1.1.0 Update
What's been added:
Redesigned look. We have moved things around, made small changes here and there to make the app feel more intuitive and responsive, and of course we wanted to make it look beautiful.
Photos... everyone loves photos, and now there are 12 background photos, one for each month!
Two new pages, a 'Favourite Blessings' page and 'Prayers Answered' page
Now when you swipe on a blessing or prayer, in addition to the current share and delete functions, now you can tag your 'favourite' blessings or 'answered' prayers. We also added in a 'move' button for the prayer list in case you want to 'move' particular prayers over to the following month.
Other stuff:
bug fixes - we went bug hunting and fixed a few bugs
Optimisation for iPhone X and XS - Now it looks and feels great, on the latest devices
Suggestions for the next update?
If you have any suggestions of features you would like to see added, please feel free to let us know by contacting us at brayustechnology@gmail.com
More