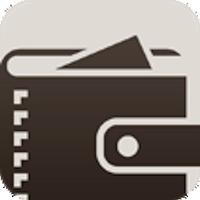 My Budget Tracker
Free Get
My Budget Tracker Description
The idea behind MyBudgetTracker is to have a simple and powerful personal Plan Vs Expense tracking. With MyBudgetTracker you can plan your monthly expenses based on your income and spend within limits. Add every small expense as and when you make them. Be it a bus ticket or a movie ticket or an unexpected dinner for your guests - The quick pull down menu doesn't make you lazy to add them as you make actual expense.

MyBudgetTracker will give you LIVE status on how much you've been spending and when you need to control spending! MyBudgetTracker is a one stop solution for all the personal expenses in day to day life. Lets say you buy groceries, you put that in the app and it stays there forever. Lets say you have a your birthday coming and you know you'd have to spend on treating your friends, so why not plan for it ?

Manage your Bills, Loans, Car Expenses as well!

All this and more with MyBudgetTracker.

Some features are:

1. Dashboard: This is a very handy screen which gives me current month's info - What's my income and what's my expense. I have a pull down menu which gives me a very quick way to add everything. For example, I get out the taxi and I'd like to make a note of my expense, I have the fastest way of doing it, just pull down the menu and add it up.

2. Planned Expenses: Here's where I'll have all my monthly planned expenses, for example: My Phone expenses, my power bills, my home rent etc. Some of these expenses don't have to be entered again and again. I may be a salaried person or a professional with variable income, but I'd always keep aside some money as my income for expenses that month.

3. Bills: We all pay bills. Home rent, power consumption, phone bills and so forth are just examples. How about scanning a copy of your own bill. How about getting a reminder of the due date? How about adding the bills directly to your expenses. All this in here.

4. Loans: We all take or give loans. What if you lent out a very small amount to your friend and want to keep track of it ? This acts like an "IOU- I Owe You" note. Keeps track of your loan taken and loan given. It could be with or without interest rates. Furthermore, get reminded of the installment dates with a local notification.

5. Mileage: I own a bike and I personally want to track how much fuel is my bike consuming. My husband has a car and he wants to keep track of all the expenses related to his car. Be it any repairs, fuel costs and most importantly how much average miles or km does my car run on the fuel I'm putting in.

Settings: Gives you access to many powerful features like currency, accounts, in-app purchase to remove ads

History: You can search and export all transactions via email.

In-App Purchase: Want a clear screen? Remove ads at for $0.99.

Password Protection : Lock your application and financial position with a password!
My Budget Tracker 2.0 Update
New features! Must upgrade!
More
More Information
Language:

English

French

German

More